Introduction
What do you do with your emotions?
Through this unique and enlightening programme we invite you to explore your emotions. Emotions can give us so much information about who we really are and what we need. When used with wisdom they operate as a guidance system to help us to strengthen our authenticity as we navigate our way through life's drama's. This is an opportunity for you to learn creative methods that you can use every day to translate your emotions into information to help you to survive and thrive.
Introduction to Resources
The Art of Emotion programme offers resources which contain a series of practical activities that support the material in each chapter. Through experiential learning  you can further process the concepts that are covered in the programme. To get the most out of the exercises approach them with an open mind, spontaneity, bravery and honesty. It is advised to read and watch the material for each chapter before completing the exercises.
To access resource materials you will need to register.
Once registered you can access all of the chapters and resources. You can access the resources by clicking on the door and key at the end of each chapter.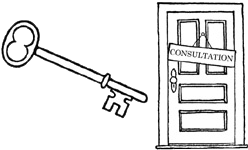 Creative writing and drawing are used in some of the activities. At the end of each exercise you are invited to submit your work to The Art Clinic for confidential one-to-one feedback, and further discussion about your experience of doing the exercises and any themes that emerge for you in the process.
If you choose to submit images you can upload photographic images of your drawings.