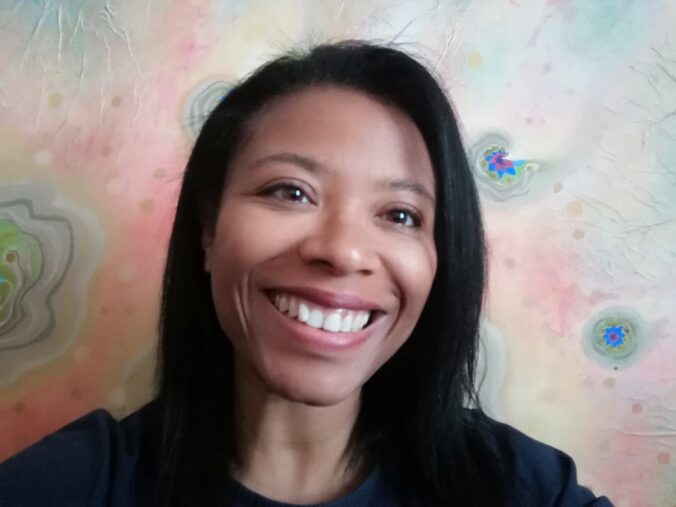 Creative Therapist | Michelle Richards | About Me
A bit about me. I'm a creative therapist based in Liverpool, Merseyside. I provide personal counselling, group therapy, community group workshops, workshops for families, online therapy and online Emotional Empowerment programmes. All of which have creative therapy techniques at their core. I'm also a director of The Art Clinic Liverpool which is a Creative Arts and Health project.
Creative Therapist Services
We offer these services:
Private Therapy
Online Therapy
Group Therapy
Community Arts Projects
Art Therapy Resources
Qualifications
I have a degree in Applied Psychology and Health Studies from Liverpool John Moore's University.  A Creative Arts Therapy Postgraduate Diploma from York Rippon and St John's College. I'm registered with the Health Care Professionals Council and am a member of the British Association of Dramatherapists. As a creative therapist, my main focus has always been emotional well-being. Finding creative ways to support people to work with, and understand their emotions. I believe there is a need to broaden notions of mental health challenges from models of crisis and illness. I promote mental health as an everyday part of life.
Ethos
It's my firm belief that everyone should have opportunities for learning the skills to maintain their emotional and mental health. I deliver creative therapy projects in the community to a range of client groups. The Art Clinic, is a 'not for profit' which endeavours to overcome financial barriers preventing people from accessing emotional services, delivering free or discounted services to enable people to increase their skills in mental health maintenance.  I've worked in partnership with organisations such as City Councils, Universities, Health Centres, Merseycare, Barnardos and Housing Associations.
Career
Following my degree in Applied Psychology and Health studies, I have worked for 25yrs in various roles in social services. My journey began in 1993 by working in a progressive day centre for young adults with disabilities. Here the arts had a major role in self-expression and change.  I observed how creativity could become a bridge to new ways of expanding perceptions of the 'Self' and creating new potential for people to engage with the world. It was inspiring to witness the therapeutic and motivational potential that was possible through engaging in the arts.
I then worked within children's services with young people in local authority care. I observed that within the services there was a lack of training or professional input to serve the emotional health needs of this group. It was here that I extended my interest in creative therapy and began a Creative Arts Therapy Postgraduate Diploma from York Rippon and St John's College. This led to me developing an outreach role as a creative therapist within Wakefield children's services where I was able to facilitate therapeutic Creative Arts retreats and workshops for young people and their families. This gave families an opportunity to explore new ways to improve their communication with each other.
I went on to work within the Liverpool city council as a mental health community development worker. Here I set up creative arts and mental health education community projects and working with organisations to implement measures to prevent poor mental health.
I am flexible in term of locations for work and do what I can to accommodate the needs of clients.
If you would like to have a chat about accessing any of my services for personal use or within your organisation please feel free to contact me in the form below.